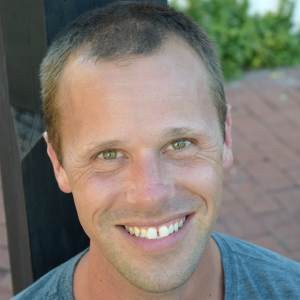 Many thanks to Chris Williams for conducting the interview with me to following the I Share Hope project please click here.
Paul was branded as a "naughty child" at school. He was classically autistic in his early years and gained functional speech around the age of 7 or 8 years old. He went through mainstream school with no additional help or recognition of his autism. Consequently, he did not achieve his academic or his social potential and had very low self-esteem.
After a string of unsuccessful jobs, Paul's mental health suffered. He was referred to mental health services and misdiagnosed with "Asperger traits with a complex personality", which did not satisfy. Paul was diagnosed by an experienced psychiatrist, who diagnosed him with High Functioning Autism at 24 years old.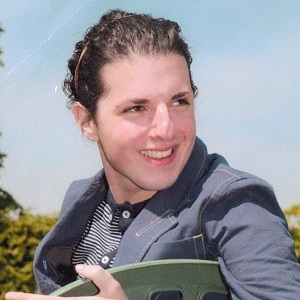 Paul wanted to promote autism awareness and help others on the autism spectrum, in the hope that others would not have to suffer as he had. He became a speaker for an autism organisation and has not looked back! Presenting speeches, training and conducting consultancy, Paul is now a freelance speaker, trainer and consultant who continues to raise the profile of autism at every opportunity. Having done much research, he is keen to explain the differences between Asperger's Syndrome & Autism using Autism Consultant Donna William's (Polly Samuel's) 'Fruit Salad' model.
Paul firmly believes in retaining the ASD acronym. He says there should not be a negative stigma around the word 'disorder'. His message is that Autism is a complex mix of ability and disability and every person with autism (and all people) should be a valued member of society.
Paul in his spare time likes to meetup with friends, create art and write poetry which is both a creative and relaxing output for him.
Hope is Universal. It's for everybody with Paul Isaacs #isharehope Episode 107
Summary: Paul's answer to the five questions! Listen to the full conversation on the player above; also available on iTunes, Stitcher and Soundcloud.
Question 1: How do you define hope or what is your favorite quote about hope?
Paul Isaacs:
Hope to me is…you got a feeling then create that into action and then hopefully you can make way for the action. Hope is the building blocks of something that you want to change and it could be anything where you actually instill positivity or at least objectivity in someone and go from there. It's giving someone a realistic framework.
Question 2: Who has shared the most hope with you?
Paul Isaacs:
I would say it's my parents because they gave me positive foundations, they have given me a sense of real life, introduced me to real life. Not candy-coating it, not giving it any sort of gloss. This is real life. They make me feel that negativity is a normal part of life, failure is a normal part of life, losing is a normal part of life – it's a part of life. Success is brilliant, but it's also about learning from failure and understanding your weaknesses.
Question 3: How have you used hope to make it through a difficult time in your life?
Paul Isaacs:
The one thing that was difficult for me as a person looking in hindsight or in retrospect is the way in which the community didn't understand my behavior or understood where those behaviors were coming from. One of the sad things for me was how my parents were treated. Within the community, a lot of assumptions were made about their parenting skills. I suppose at that point, that would probably be the time where my parents would have wanted someone to talk to about the difficulties. I would say, looking back in hindsight, it was so much to do with me, but it was more to do with the alienation for misunderstanding. I just think it was a lot of misinformation and misunderstanding that caused the initial alienation.
It was constant criticism which then of course hurts the parents and when I went for education, it was never really anything positive. Of course it's understandable because I was in a mainstream school – this is a non-specialized environment. Again, I'm not bitter at the teachers. Actually, my first year of primary school, that's five years old and one of the teachers said "I don't know what to do with him." She was completely lost, but of course she'd be completely lost. It's almost if you hear that saying "victim of circumstance", they weren't necessarily bad people. It was just a circumstance that happened and then it rolled on from there really.
Question 4: How are you sharing hope today?
Paul Isaacs:
I have only been doing this job for about six years in terms of speeches and consultancy and I have never ever seen a community with absolutely really nasty politics, militancy, bullying. I mean I've seen it on social media. I mean someone doesn't say it's the status quo, being ganged upon, trolling. I've never seen anything like it. Another thing that concerns me is the glamorization. You shouldn't glamorize anything. Glamorization is not objective. If one size fits all condition so you start saying all autistic people are this and that and the other, what you're doing is sadly creating a set of stereotypes and in any other context, would stereotypes be acceptable? No.
So, what I've learned is don't get sucked in by it, do what's in your heart, don't define yourself or autism that it's a superpower, that you're special. The thing that has kept me grounded – I was born a human being like you and like anyone else. I was born a human being so I don't overinvest in my autism at all. When I go to work, I'm a human being, when I go out there, I'm a human being. I don't glamorize and I equally don't demonize the issues. You keep objective. What don't you hear about in autism? There are people with autoimmune conditions, metabolic disorders, tissue connectivity disorders, and neuropathy, things that affect the body and have an effect on that person's functioning. In other words, autism is an adjective – it's not a definition. It's a stacking of preexisting conditions and depending on the stacking – you can get a more refined stacking, you can get a more complex stacking, you can get a more intermediate stacking.
When I speak, I don't want you to remember me. I don't want the ego to take over. I just want people to remember what I said.
Question 5: How should I (the listener) begin to grow in hope or share hope today?
Paul Isaacs:
(1) Get to know people.
(2) Say hello – connect with people.
Listen to the interview with Chris Williams and I on Soundcloud