OVERVIEW
The Burning was released after "Halloween" and before "Friday the 13th" and later on "A Nightmare on Elm Street" it boasts a progressive and depressingly creepy score, clever camerawork and amazing gore effects by Tom Saini and is in some ways a "sleeper" movie not as well-known as the latter title but gaining a cult following in the process.
PLOT
The plot is a revenge story with a prank by campers goes seriously wrong and out of control leaving the infamous camper caretaker with burns to all of his body. The plot pushes on to him coming out of hospital glad in black and wanting revenge gone a the big city streets and depressing back alleys and then we go to another camp near were the incident happened.
The plot in many way set up characters that would be re-used  in the genre, you have the staple bully and womaniser, the nerdy misfit, the budding romances between the camp overseers and the typical antics of all the teenagers (some played  by adults) in the movies. In my opinion the pacing is really good, the photography is amazing and by the time you get to the third act of the movie you will not be disappointed.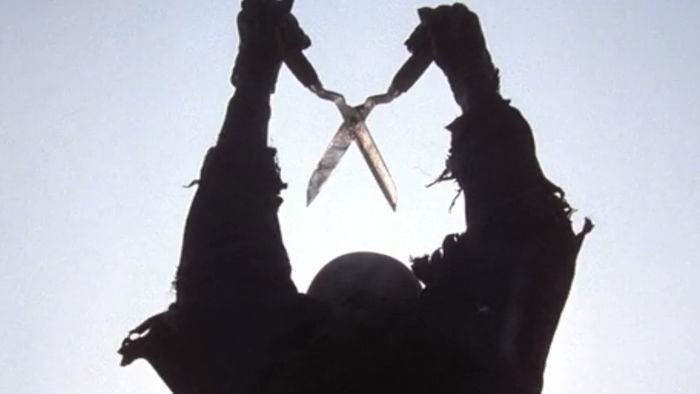 SPECIAL EFFECTS 
 The Special make-up and gore effects were created by Tom Savini these effects still hold up today in their intensity and overtness something I think the director was going for in this one, cleverly shot and expertly edited.  I viewed this movie in HD (1080p 24fps) on Blu-ray by Shout! Factory the picture was clear and colours well balanced (although a tad soft in places) with a steady thumping score.
CONCLUSION
This is a very enjoyable early slasher movies that would be staple of the eighties horror/slasher sub-genre boasting good performances, a creepy score, and interesting spin on the revenge story and impressive effects and camera work. Recommended.